Hello guys.
Glee has been with us for almost five years since 2009. Our favorite serial is going to reach the 100 Episode which is the 12th episode of Season 5 and it's going to be released on March 18th, 2014. The title of this episode is "100".
GLEE will sing the 10 most votes songs
There'll be no new songs, but Fox has decided that the gleeks can choose 10 Songs of Glee performance all the time which is going to be sing again at the 100th episode. You can vote through the official
Twitter
and
Facebook
of Glee. From more than 600 songs, FOX has chose 30 songs to be performed. The ten most votes episode will be remixed and performed at this big Episode.
The Original Casts will be back!
Ryan Murphy
tweeted on 4th of December that all the original casts will be invited to participate on this Episode. We all miss Puck, Mike, Mercedes right? They all will take part on this big episode. And it's also confirmed that Quinn Fabray (Dianna Agron) and Brittany S. Pierce (Heather Morris) will be back on this 100th episode, they both wasn't on Cory's Tribute Episode since Heather is pregnant with her new baby (Elijah). But they both will be back on this Big Episode! and even April Rhodes (Kristin Chenoweth) will be back on this Episode which is confirmed by Ryan Murphy via Twitter. but there's one characther that's not going to be appear on this Episode, it's Terri Schuester (Jessalyn Gilsig). We all miss this pregnancy-faker right?
Brittany, Santana and Quin will be sing TOXIC
There's a
rumor
that Brittany, Santana and Quinn will be sing Toxic by Brittney Spears which is first appeared on Season 2, Episode 2 "Britney/Brittany", although isn't confirmed yet.
Brittana Reunion
In this Episode there'll be also a Brittana or Brittney and Santana Reunion. although they both have break up, but they will be back on this Episode and it's confirmed by
Naya Rivera
(Santana Lopez) on twitter.
There'll be a Scene at Breadstix
Breadstix is an Italian popular restaurant located on Lima, Ohio that appears in many episodes of Glee. It appears to be a parody of the Olive Garden chain of restaurants. And for this Episode, there'll be a scene at Breadstix, which is confirmed by Kevin McHale on Twitter.
Brittany will play chess with people from MIT as human chess pieces.
Here are some photos for this Episode. credited to
GleekMagical
for the photos
Filming Glee for 12th Episode (Amber posted on Instagram)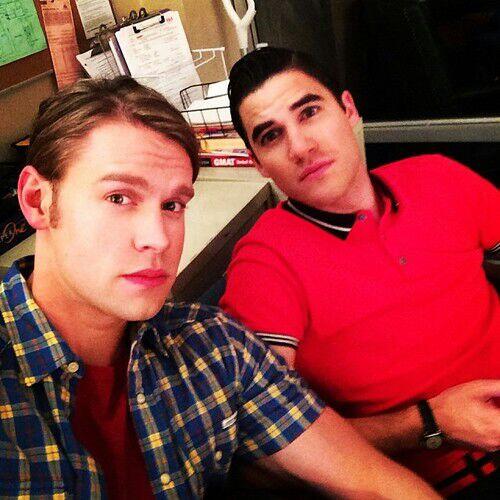 Chord Overstreet (Sam Evans) and Darren Criss (Blaine Anderson)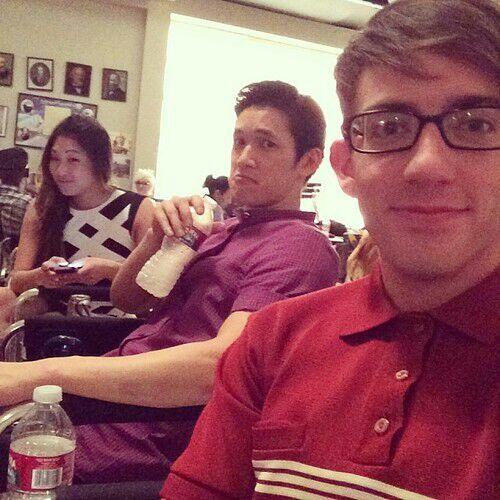 Jenna Ushkowitz (Tina Cohen-Chang), Harry Shum Jr. (Mike Chang), Kevin McHale (Artie Abrams)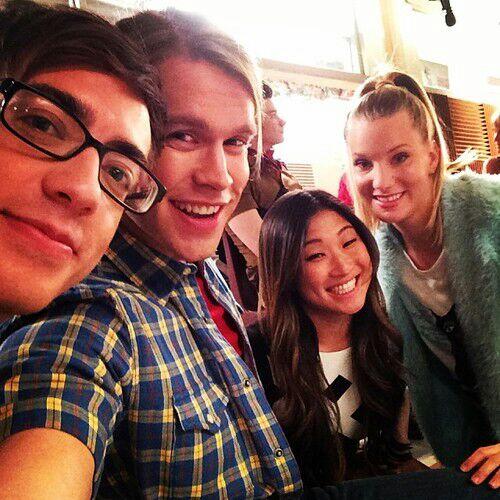 Kevin McHale (Artie Abrams), Chord Overstreet (Sam Evans), Jenna Ushkowitz (Tina Cohen-Chang) and Heather Morris (Brittany S. Pierce)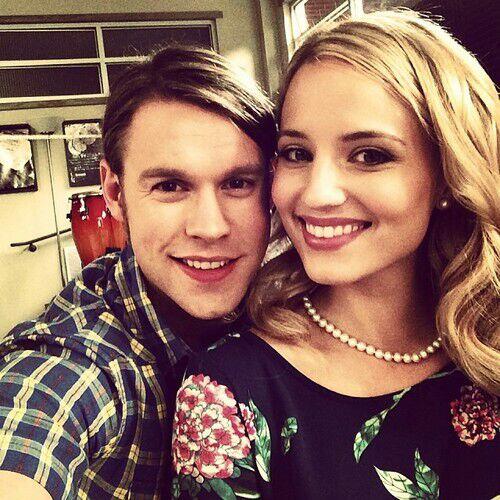 Chord Overstreet (Sam Evans) and Dianna Agron (Quinn Fabray)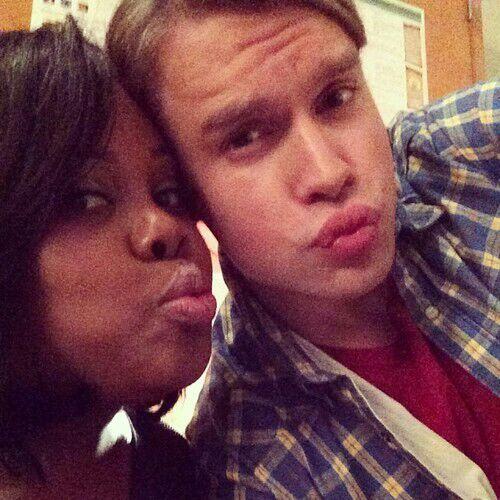 Amber Riley (Mercedes Jones) and Chord Overstreet (Sam Evans)
comment below
#Glee5x12
Read More → Glee Episode 100 Spoiler